Merging Technologies ANUBIS review by José Diogo Neves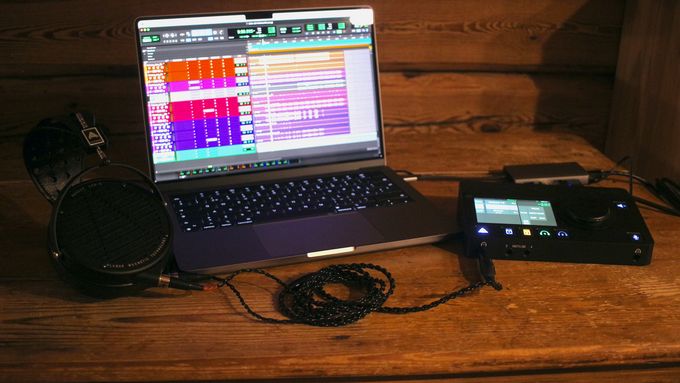 When I first started testing the Merging Audio Anubis, I was a bit confused by its software, but after a couple of hours of trying different routings and ideas I understood this machine's powers and its infinite possibilities/combinations are what make this sound card so appealing and magical for audio professionals and not only!

If you are a live musician and/or a streamer this soundcard is perfect for you due to the ability of bypassing the DAW completely while still using FXs at a stunning low latency. Fully standalone operation without the need for a network makes it possible for you to use it in these situations. It's a "portable mixer" from the studio to your band rehearsal to your videogame friendly twitch stream all in one. It's an amazing and a creative tool for producers, songwriters, live sound engineers, musicians, performers, streamers, sound designers, Dolby mixing – it's insane! Name another machine that meets the needs of all these different professions in the audio industry (you can't)!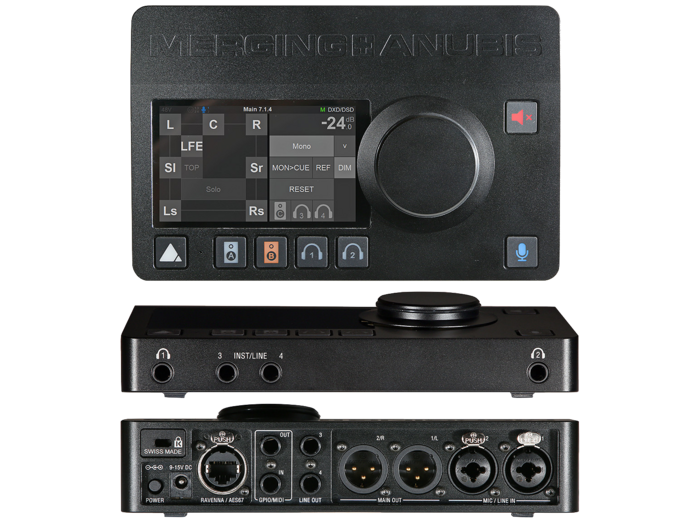 "If your mission of the day is to create a great mix, you need to be in complete control of your monitoring: reference monitors, nearfields, headphones, sources, surround mix, downmix, etc., so you will bein the Monitor Mission. If your mission is to record the band orr ehearse for the next gig, you will be in the Music Mission controlling the extraordinarily powerful ultra-low-latency mixer and feeding individual cue mixes to each musician. Anubis gives you that "Mission Control" in a single, compact device that has unrivalled capabilities defined by the software application. MERGING+ANUBIS allows the user to choose the Mission Controller app that fits the task. ONE OF A KIND." – Merging Technologies
As a mixing engineer the most interest feature for me was the MUSIC MISSION. As they say, imagine having a powerful fully featured low latency mixer that you can take anywhere – this is the Merging Audio Anubis in one sentence! It's the audio precision, detail and versatility that make this one of the best sound cards out there right now. It might look small, but it's immensely powerful.
"Merging's 30 years of developments are all concentrated into the Anubis. This compact AD/DA is unique in its configurability to perform your mission without changing the hardware. Included is our new 32-bit dual PreAmp topology, incredible headphone amps, D/A converters derived from our years of audiophile experience, all combined with a powerful low-latency mixing engine evolved fromour 25 years of DAW design.Uniquely Modular by Software, Anubis is truly ONE OF A KIND." – Merging Technologies
For more information about Merging Technologies please check their website – https://www.merging.com
José Diogo Neves, M.A. is a Recording, Mixing & Mastering Engineer residing in Estonia, he is officially endorsed by Universal Audio, Vanguard Audio Labs, Flock Audio, Focal, Soyuz Microphones. José is also a professor at Tartu Ülikooli Viljandi kultuuriakadeemia / University of Tartu Viljandi Culture Academy, Estonia.
Contact us if you're interested in Merging Technologies products: