msonic Baltic specializes in the import, distribution and sale of pro audio products. We represent carefully chosen and internationally recognized top-notch brands. We work with many reputable experts and partners and we are in very good relations with all our brands.
In our operations we are oriented towards customer satisfaction. We value your needs and requirements over everything and offer the most cost effective and highest return on investment solutions and products that fit your needs best.
msonic Baltic is a part of msonic family – a pro audio distributor with ample experience in the industry of pro audio sales operating in the Nordic and the Baltic countries. msonic has also an extensive history in organising workshops, trainings and educating both audio industry professionals and also beginners about studio and live sound technology resulting in raising the professional level, awareness and skills locally. Our demo studios incorporate the best and newest gear which we also use and explore in our educational programs together with manufacturers.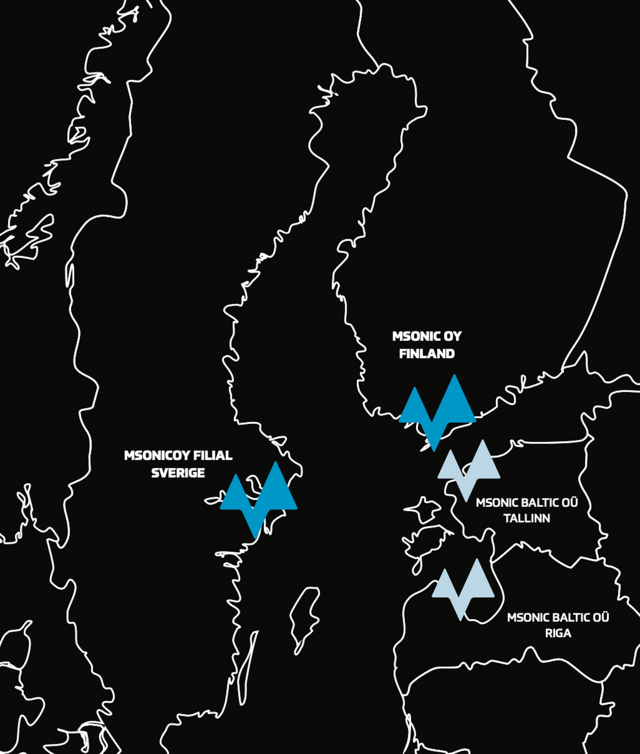 msonic Baltic OÜ
Register code: 12354140
EU VAT number: EE101749299

Legal address and office:

Kursi 3, Kultuurikatel
10415 Tallinn
Estonia

info@msonic.ee
+372 5399 1710