Music Production Online Workshops at msonic Baltic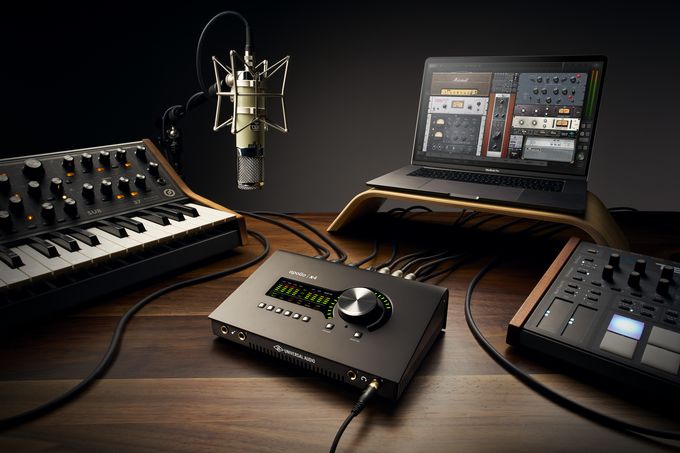 If you want to learn to write songs and music, make arrangements and beats, record live instruments and vocals, mix and master tracks, if you want to become a professional music producer, you're in the right place
msonic has designed a workshop plan that will help you to take your song idea and make it into a record. The topics included in our curriculum will shine the light on all the tasks a producer can come across in his day-to-day job, beginning with setting up a workspace and choosing the right equipment, and ending with publishing and promoting a finished record and getting a career on track. And everything else in between. 
Main course topics are:
After the course you will:
Know how to effectively operate one of the most populear DAW: Pro Tool, Logic Pro X or Ableton Live
be able to compose a track in your favourite genre: hip hop, dubstep, house, metal, orchestral soundtrack - you name it!
Get a insight into music theory
Learn how to sample and manipulate audio
Will practice recording live musical instruments and vocals
Will be able to create unique sounds with syntehesis or sampling
when the track is recorded, you will know how to make it sound like a record and not like a demo
Learn how to master a track and publish it
Get an insight into music industry and how to find your place in it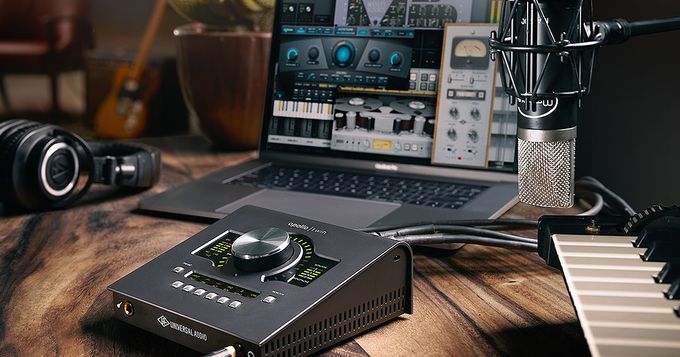 Why should register to the workshop sessions when I can learn everything online?
Of course, the internet is an endless source of information and you can find anything there. But it is also very easy to get sidetracked and lost. The main advandate of the workshop sessions is the feedback you will receive from your tutor. Together you will go through every detail and figure out how to act to make everything sound as it is supposed to.
It is great to know thousands of production tricks, but it is knowing exactly when to use them that makes you a pro. And that you cant find on the internet. 
Why msonic?
Modern music industry is changing and evolving at a wery fast pace. New gear, software and new possibilities arise all the time. To be able to adequately teach those thing you need to be actively involved in the industry.
Our tutor Vadims Znamenskis has worked as an audio engineer for more than 9 years, he has 6 years of teaching experience and he always tries to find a personal approach to every student, that is what makes the course an individually unique experience.
msonic Baltic Latvia is a part of msonic family – a pro audio equipment distributor with ample experience in the industry of pro audio sales, operating in the Nordic and the Baltic countries. msonic has extensive history in organising workshops, trainings and educating both audio industry professionals and also beginners about studio and live sound technology resulting in raising the professional level, awareness and skills locally. Our demo studios incorporate the best and newest gear which we also use and explore in our educational programs together. And there will be alot of hands on practice.
Ok, how does this work?
All workshops are individual and take place at the agreed time in our studios or online, using Skype or Google Hangouts.
Each workshop session is 1,5 hours long. That will give us enough time for both theory and practice.
The main topics will be recorded as a screen caprure and sent to you – this way you wont forget a thing.
The full course consists of 25 workshops plus 1 free demo workshop – if you have a session every week the total course will be 6 months long.
The course can be adjusted for any age and any previous knowledge. The timetable and the intensity of the course can be adjusted individually. Everyone are welcome from beginners to intermediate and seasoned audio professionals.
How much?
Subscribe to our monthly workshop plan for 230 EUR or join to the full course for 1380 EUR. 
At the end of the course you will submit a masterpiece and receive a participation certificate.
Before you begin, get your free demo session to meet our tutor, get to know our methodics and facility:
If you want to become a music producer or an audio engineer, contact us directly or fill out the form to have demo session online or offline at our Riga showroom and demo studio at Elku 3!